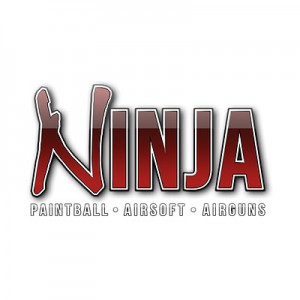 Thred Taper Customer: 
Pressure Specialist, Inc. (Ninja Paintball)
Tony Andrea, Production Manager
Paintball industry manufacturer Pressure Specialist, Inc. saw three to four times the production in its Ninja Paintball parts after implementing the automated process.
Staying ahead and dodging the competition is key for Tony Andrea, production manager at Pressure Specialist, Inc., manufacturer of parts for the paintball industry. Moving from hand-wrapped regulators and air-related accessories to wrapping parts with the Thred Taper™ automatic PTFE taping machine has allowed Pressure Specialist to take on new customers and stay ahead of customer demand of its Ninja Paintball-branded parts.
"Instead of a couple hours, it could only take 15 minutes to get parts taped. It's noticeably faster, easier and we use substantially less tape."

Tony Andrea
Production Manager
"We need a nice, air-tight fitting that can't necessarily be achieved by hand wrapping. It would be impossible to keep up with daily production without the Thred Taper machine," he said. "Using Thred Taper over the last seven years is generating new business, enabling us to keep up with the high demand for Ninja Paintball Products."
The more precise cuts the Thred Taper can perform on air-related fittings, such as quick disconnects, fill valves and gauges, means Pressure Specialist has cut down on waste, and has seen a notable increase in profits. The company creates more product daily, completing up to three or four times more parts threading per hour, Andrea noted.
"The Thred Taper machine allows us to have workers wrap more quickly and effectively," he said. "Instead of a couple hours, it could only take 15 minutes to get parts taped. It's noticeably faster, easier and we use substantially less tape."
The Thred Taper machine is the world's only automatic PTFE tape wrapping solution that increases production speed, cuts costs and eliminates product failure caused by inconsistent hand wrapping. Applying PTFE tape to most fittings in seconds, the machine also can save as much as 500 percent on tape consumption.
Components wrapped by the Thred Taper machine provide a consistent seal that immediately can be pressure-tested. Using a thicker PTFE tape, the machine requires far less material than standard tape-wrapping processes. It also provides deeper application of tape into thread roots, resulting in a higher-quality seal. Thred Taper uses a carefully calibrated PTFE tape dispenser that reduces material usage and waste by precisely controlling the number of wraps per fitting. The dispenser applies various widths of PTFE tape to American Tapered, British Straight and Metric threads ranging from 1/8-in. to 2-in. NPT.
Pressure Specialists started with an older model of Thred Taper and last year added two new machines to complement the original. With the continued increase in demand in the paintball industry, Andrea said the company is open to the possibility of adding more machines in the future.