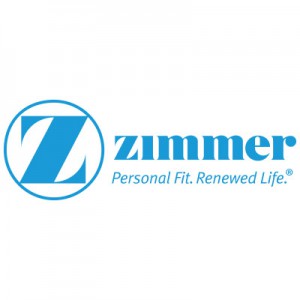 Thred Taper Customer:
Zimmer Surgical (Dornoch)
Tim Zouck, Production Specialist
Eliminating leaks and human error are of great importance to Zimmer Surgical, producers of Dornoch Medical System's fluid waste management carts. Wrapping the threaded parts inside each Zimmer unit with the Thred Taper™ automatic PTFE taping machine prevents leaks from unwanted fluids and allows for a much cleaner, extended service life in hospitals and medical care facilities.
"We're taping 300 brass and plastic fittings a day," said Tim Zouck, Production Specialist at Zimmer. "The Thred Taper machine stopped about 50% of mistakes and increased efficiency by 75% overall." His company has become so reliant on the first machine, Zouck ordered an additional Thred Taper machine. "After 18 months, I ordered a second machine as a back-up. Hospitals have to have their equipment, and we can't have the production line go down or resort to hand wrapping – it's just too important."
"The Thred Taper machine stopped about 50% of mistakes and increased efficiency by 75% overall."

Tim Zouck
Production Specialist
Thred Taper is the world's only automatic PTFE tape wrapping solution that accelerates production speed, cuts costs and eliminates product failure caused by inconsistent hand wrapping. Applying PTFE tape to most fittings in seconds, the machine can also save as much as 500 percent on tape consumption.
Components wrapped by the Thred Taper machine provide a consistent seal that can be immediately pressure-tested. Using a thicker PTFE tape, the machine requires far less material than standard tape-wrapping processes. It also provides deeper application of tape into thread roots, resulting in a higher-quality seal. Thred Taper uses a carefully calibrated PTFE tape dispenser that reduces material usage and waste by precisely controlling the number of wraps per fitting. The dispenser applies various widths of PTFE tape to American Tapered, British Straight and Metric threads ranging from 1/8-in. to 2-in. NPT.
Extremely satisfied with the benefits Thred Taper™ has introduced to Zimmer's medical productions, Zouck says, "It definitely gives us a competitive advantage. And in the medical field, a leak-free seal is absolutely imperative to our customers."