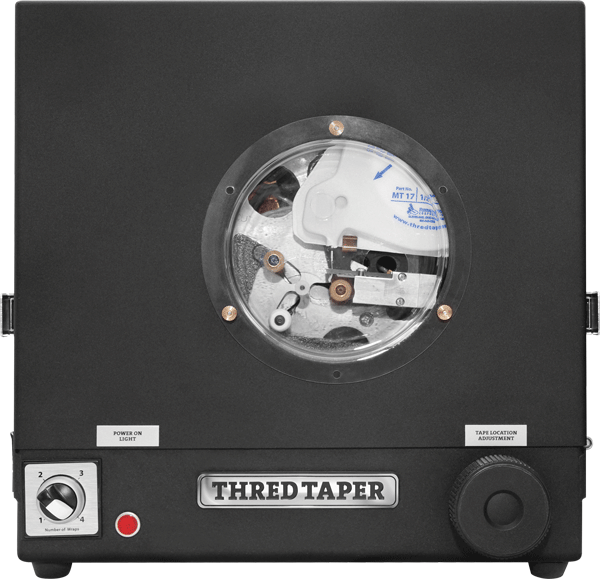 The world's only automatic PTFE taping machine, Thred Taper will increase your productivity while saving you money. Virtually eliminating leaks, the Thred Taper's measured PTFE tape dispenser automatically applies PTFE tape to most fittings in about three seconds, saving you as much as 500% on your PTFE taping costs.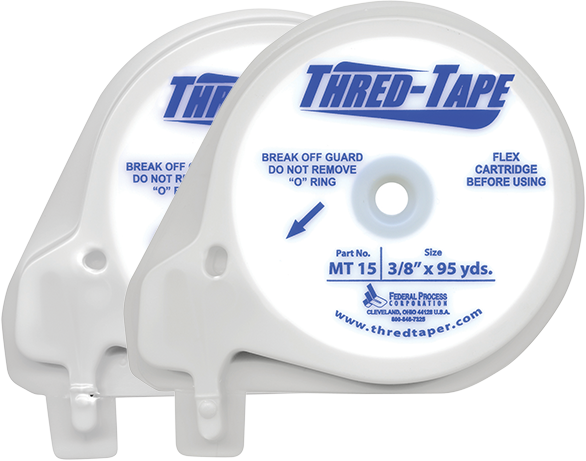 No matter your application, we've got the right PTFE thread sealing tape.
Our high density PTFE sealant tape is 3.5mils thick – up to three times the thickness of conventional hand tape. There are four different widths to choose from, and our tape cartridges are specially designed to hold the PTFE tape for use with the Thred Taper automatic PTFE tape machine.